Yes, that question that I always hoped no one would ever ask me. And this morning in my bed, still half asleep, it dawned on me. I want to have dinner with Tiziano Terzani! Last week I started reading my favourite book for the umpteenth time: A Fortune-Teller told me  – Earthbound Travels in the Far East.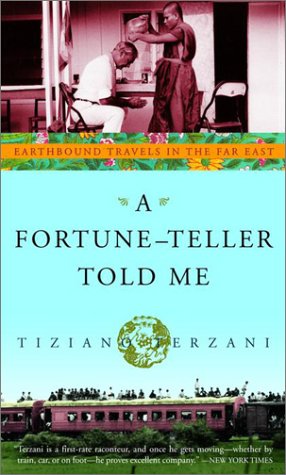 The first sentence of the book says it all: Life is full of opportunities. Of course, you have to recognize them and then take the challenge. Which he did. What really marked the story, is his discovery the a fearful wave of materialism is engulfing everything and everyone. But where is happiness in all this? Tiziano Terzano was a German correspondent living in the Far East. I discovered his book many years ago on a trip to Singapore & Thailand. And I've been promoting it ever since! Since my original copy disappeared, my advice now is: Buy your own copy!  He also wrote the very controversial book: "Letters against the war" after spending time in Afghanistan and Pakistan. The book was born as a response to the anti-Islamic invectives published by the Italian journalist and author Oriana Fallaci on the daily Il Corriere Della Sera on 29 September 2001. It was so controversial that no publishing house in the Anglo-Saxon  world wanted to touch it, because they are so pro-war… Only a publisher in New Delhi decided to take it on. But you can download the book for free (legally!) Letters against the war. I believe it is a must read. Unfortunately Tiziano died in 2004. But I would have loved to meet him and talk with about, yes, how this world is changing. How we are losing values and traditions, replaced by greed and materialism.

 Paul Theroux who wrote "The Great Railway Bazaar", is the next one on my list. He was away for all those months, writing his first travel book, making a fabulous journey, and he came home to an unfaithful wife with a live-in lover who refused to leave. Aiai. When he decided to go back in his own foots steps, 33 years later, in Ghost Train to the Eastern Star he had a faithful wife, happily waiting for him at home while he had his adventure (traveling, not cheating!). I love this quote from the book:

"So what do you think?"
"I think if you're a good person, you don't need religion."
A famous fiction book he wrote is "The Mosquito Coast" about a totally whacky, increasingly erratic and agressive father, who moves his family from the US to find a happier and simpler life in the jungle of South America. The man is an inventor. Harrison Ford stars in the movie, alongside Hellen Mirren and River Phoenix. But honestly, don't bother with the movie. Read the book! It will keep you enthralled. 
Paul Theroux's 5 year plan is one I like: "What has been foretold probably won't happen. What is going to happen is something unimaginable. Either much better or much worse or stranger than you ever ever imagined. In Africa they say: What comes doesn't beat a drum." Which brings me to a quote from the movie: The Exotic Marigold Hotel:

"Will you stay?"

"I'm not sure what I should do,  nothing here has worked out quite as I expected."
"Most things don't, so sometimes what happens instead is the good stuff."
Life is never what you expect it to be. But remember: what happens in stead could be the good stuff! So yes, I want Paul Theroux at my table.


Nelson Mandela is my next guest. My children are South African, but even without that fact, this man is an icon, a hero, an inspiration to all.
"If there are dreams about a beautiful South Africa, there are also roads that lead to their goal. Two of these roads could be named Goodness and Forgiveness. "
Just imagine what a great place the world would be if we all practiced Goodness and Forgiveness! I hope his legacy will live on long after he will be gone. And that he keeps on inspiring people of what great things are possible if we work together.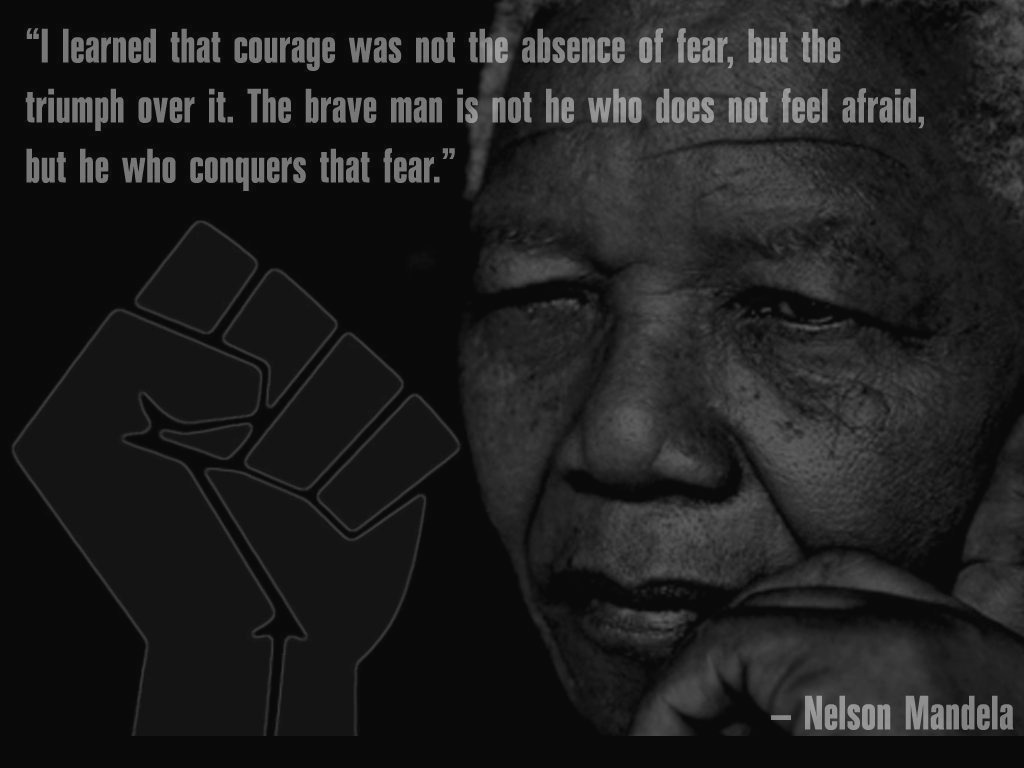 Maya Angelou What an amazing woman! If you have never heard her speak, you must listen to her on Youtube: Still I rise
Still I Rise is about overcoming oppression with grace and pride, having no sympathy for the oppressors and giving to validity to the reasons for oppression. I just loooove how she laughs while she recites the poem, how she laughs at her own sassiness. Because that is what the oppressor doesn't like: a sassy person! Oh yes, I still kick ass, just try and stop me! You don't like it? Too bad, because I will gladly turn my back to you. Maya Angelou is a great voice, spreading legendary wisdom.  She has so much charisma. I think I could just listen in awe all night!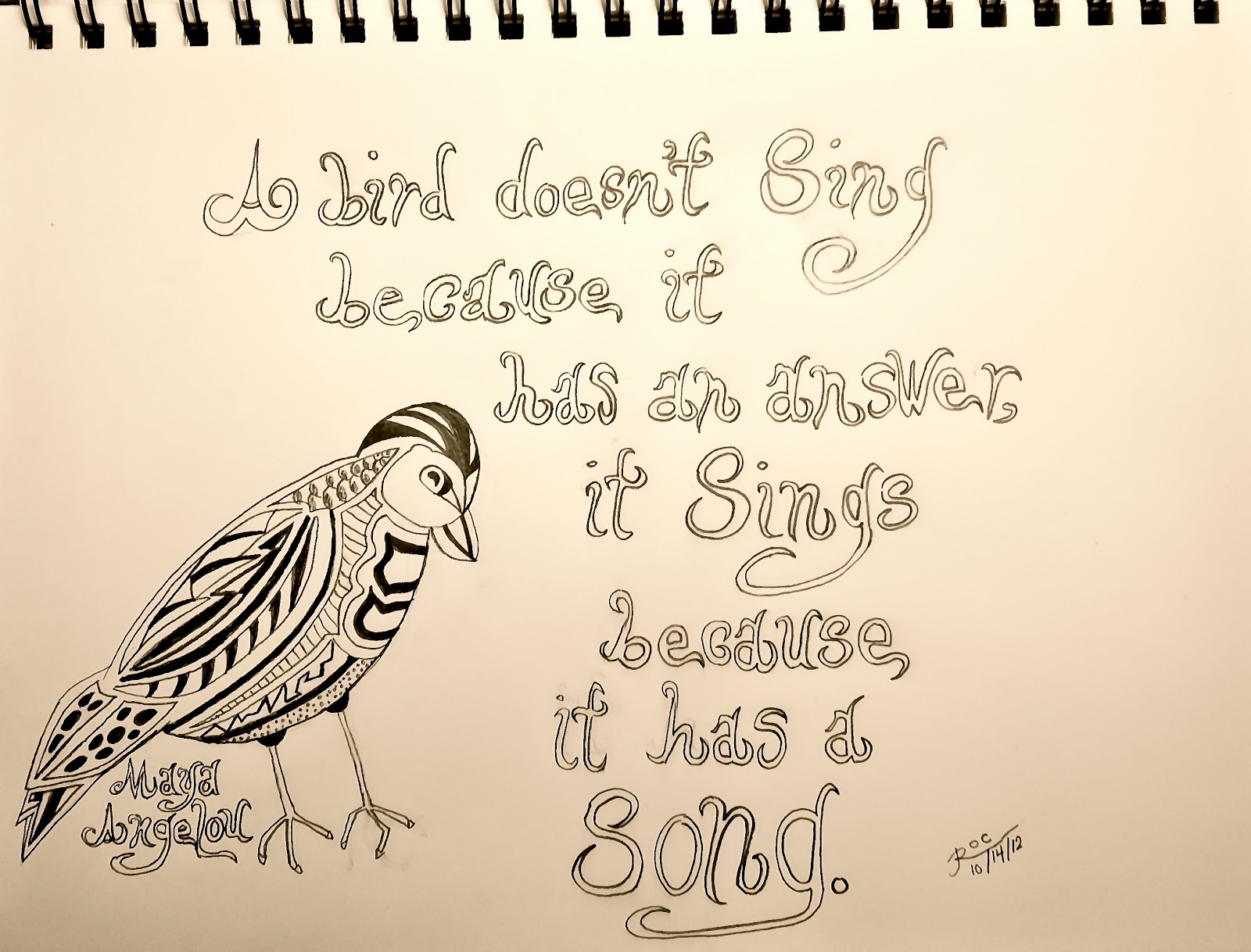 Audrey Hepburn Leading female actor of the 1950s and 60s. Audrey Hepburn defined feminine glamour and dignity, and was later voted as most beautiful women of the twentieth century. After her acting career ended in the mid 1960s, she devoted the remaining period of her life to humanitarian work with UNICEF. She was such a humble, simple person with a huge heart. I would have loved to work by her side on UNICEF projects.
But also, Audrey Hepburn was an introvert, just as I am. And this extroverted world, we are not always understood.
"I'm an introvert… I love being by myself, love being outdoors, love taking a long walk with my dogs and looking at the trees, flowers, the sky."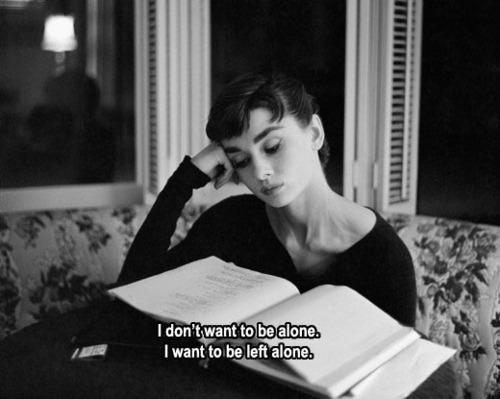 I would have loved to work by her side on UNICEF projects. and as true introverts, this would be done in total silence. Or with just the necessary amount of words. 
Well, there is room for 5 more people at my dinner table. As usual, the names will come to me when I am in between a dream & reality. The magical moment of inspiration. In the mean time, continue to be amazing. And please let me know who you would like at your dinner table. I promise I will come & cook the dinner for you and your guests. (It's pretty safe, someone once told me I should get a Michelin star ***)