In September 2011 I wrote: Is scrap crap? So here I am: No, it's not! This is the second year I am taking woodworking classes. At the end of class, I always dive in the big wood waste bin and collect whatever is in there for my fire place. Then I started looking at those pieces of wood, and some are actually quite nice. My student collegues have now started donating their scrap wood: "We thought you would like this!" Wonderful oak. And all of a sudden, in my mind, I had a small table with imperfect pieces of wood that no one wanted. Because they want perfect furniture… I aligned the pieces, made sure the sides were properly planed so I could glue them.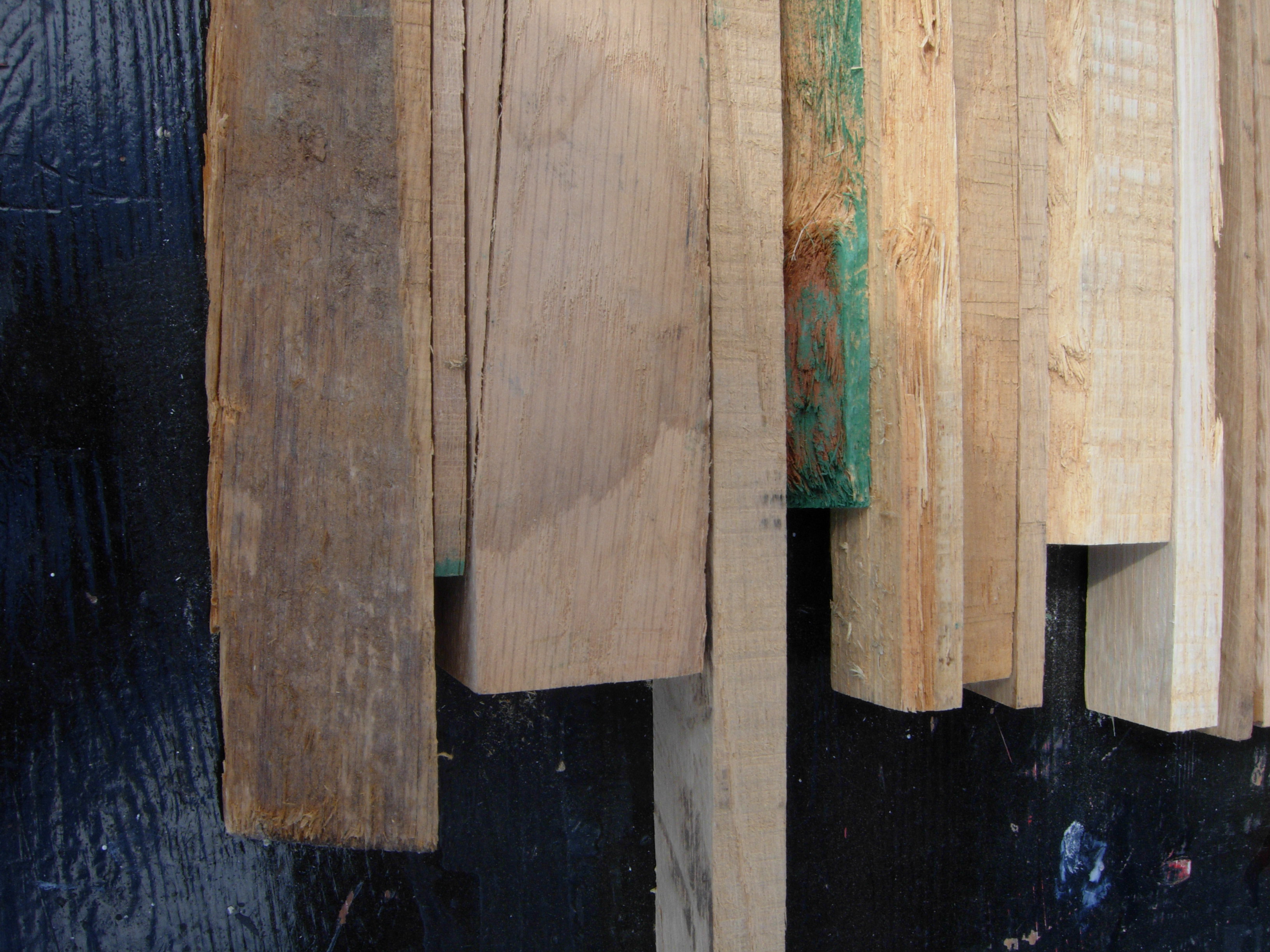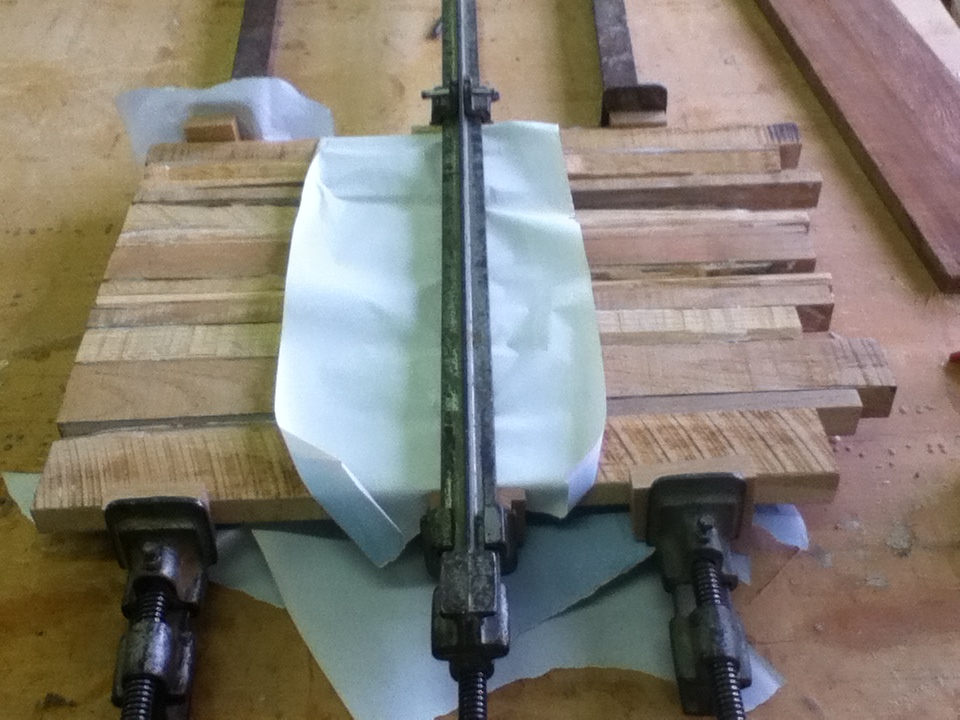 Once glued, I cut it straight and started sanding. A smooth top, just enough to put a glass on it (of course!) but still showing all the imperfections of the saw blades, cracks, torn pieces, … I want this table to be really glam. And as I have a big stock of lead-free pewter, ready to be recycled, I decided to give sand casting another try.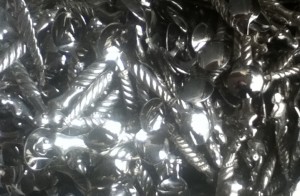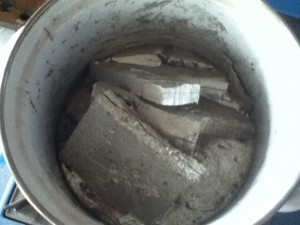 The set up was not easy. The pewter needed to fit around the wooden edge, so I had to make space, not only on the side, but also underneath in my big tub of sand. As I work alone, and do not have a helper to hold the piece whilst I am pouring liquid pewter, I had to invent a set up that would keep it just floating above the sand.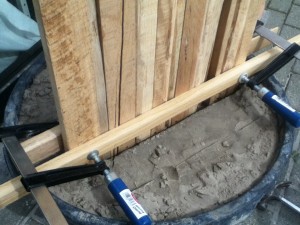 The result was great!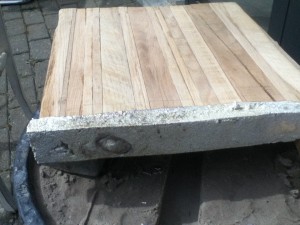 A few hours of sanding & polishing this to a smooth and shiny semi-precious metal gave this awesome result: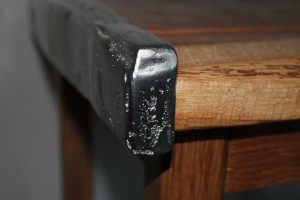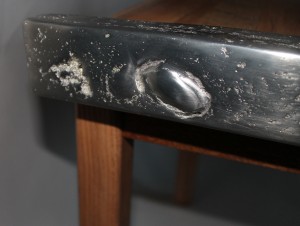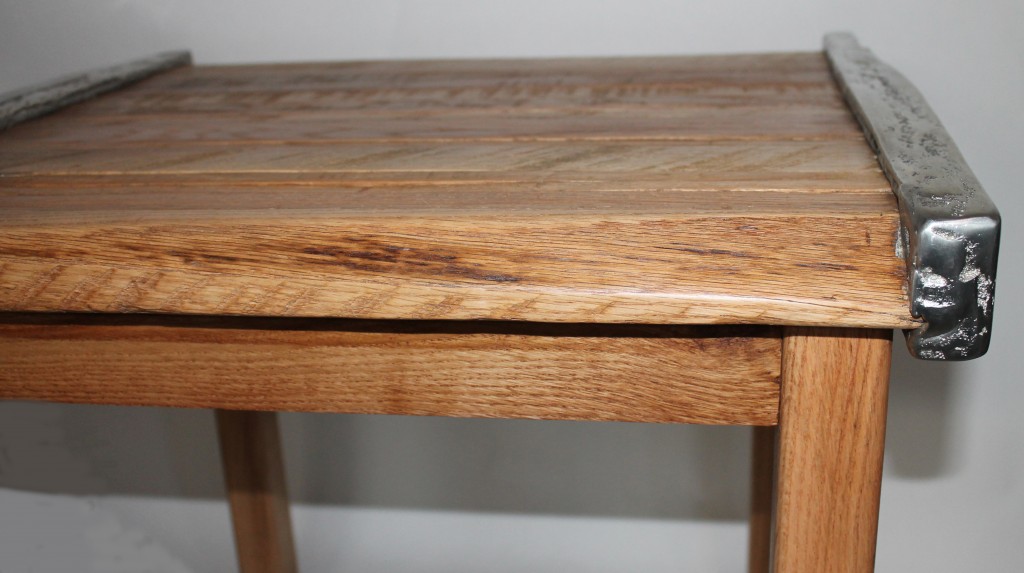 As you can imagine, I am very happy with my most perfect imperfect table! Just remember, it's the little flaws that make you unique.
"Why fit in when you were born to stand out" – Dr Seuss