Design has been my passion for many years now. I started with my first designs of salad sets in 2000, and had them produced in Indonesia. Being new to this design world, I had no idea how to promote myself, but I thought it would be fairly easy. So I took a stand at Maison & Objet in Paris in January 2002. My self confidence was at an all time low, as not even my family supported me in this project.
Thankfully I've always had wonderful friends who believed in me (and still do). At the trade show I had an offer to start working as a designer for a Parisian silverware company. I told the owner I'd think about it. But I had no idea how this would work: a fee for my work, a commission? And stubbornly, I still believed I could make it on my own. A request came from an architects office in Saoudi Arabia.  Why would someone from those oil rich company be interested in my designs? I never answered.  Oh silly me.
Over the years, being very unhappy in my office job, design was on my mind again. But I realized I should concentrate more on the design part, and leave the commercial part to someone else. I had to learn how to make prototypes to present. This is how I started a silversmithing course with a retired goldsmith. And after that I started a "lost wax" technique course. I first heard about this while walking around at the Salon  Maison et Objet. Intrigued I stopped by the stand of Roux Marquiand where I started chatting with one of the sales people, explaining about my design work. He told me all about lost wax: http://www.porterouge.biz/about/Roux-MarquiandProductPage.htm
I was very intrigued by this technique, and when I found a course to study this in Antwerp, I signed up!
For a ring you start with a wax tube, off which you cut a piece. And then you carve the ring you were dreaming of…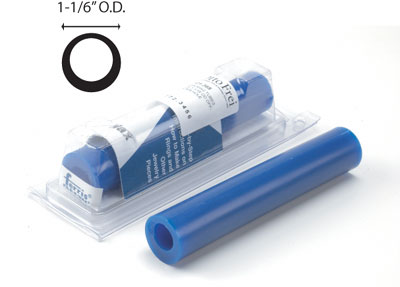 My first carved ring. The black spots are just small repairs. Nice thing about wax is, when you screw up, you can always fix again by melting some wax on top and starting over.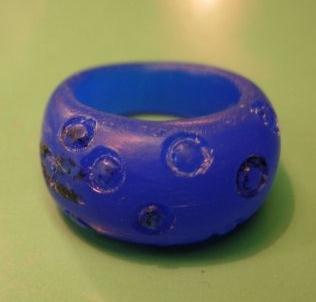 The wax tree. All rings will be put on this tree, with a canal connected to the tree.
Next to the tree stands the cover which will go over it. Then plaster will be poured in it. When it is dry, the tree will go in the oven for many many hours and many many different temperatures (as high as 900°C) to make the wax melt, and escape from the plaster cast. Hence the "lost wax". After this silver will be poured in the plaster mould.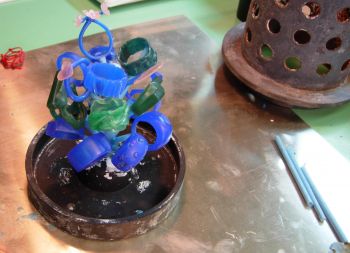 This is my ring, warts and pox and all. Due to a cold wave in Belgium at that time, the plaster was too thick and created air bubbles.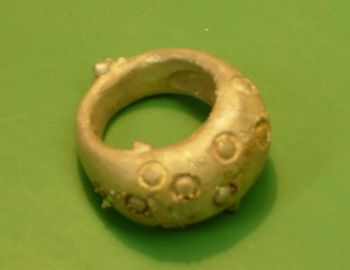 After the rough filing work, this was the result: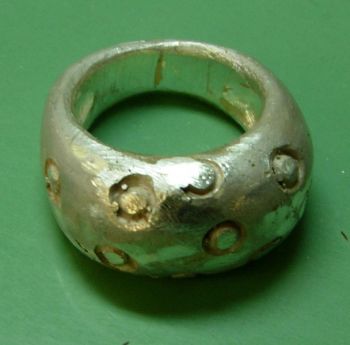 On the back of the ring was a hole that had to be filled up again. After this the ring needs to be cleaned.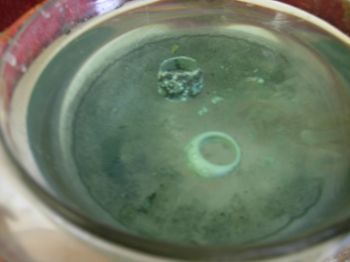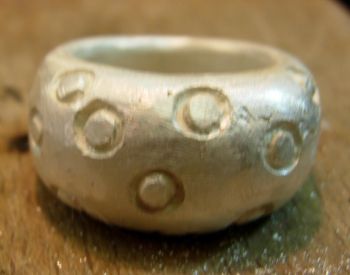 A cleaned ring ready for polishing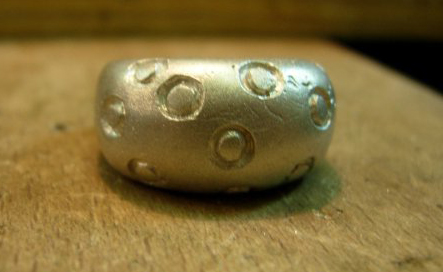 After some sandblasting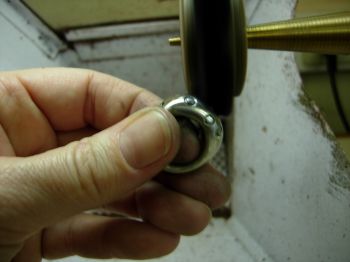 Polishing with special wax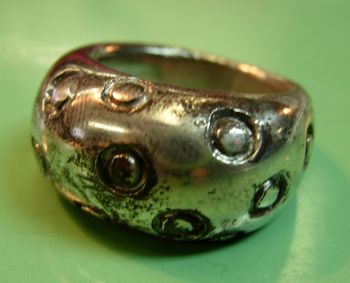 The black stuff is just polish residue that will be polished away with toothpaste (and an old toothbrush)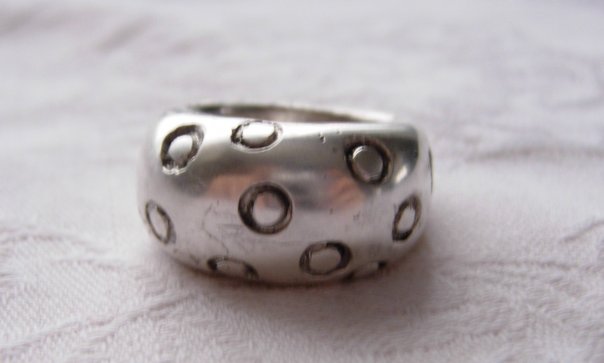 The final result: a hefty 17.4 gr of silver. 20 gr is considered the wearable limit. 8,7€ of silver, time spent on it: priceless 😉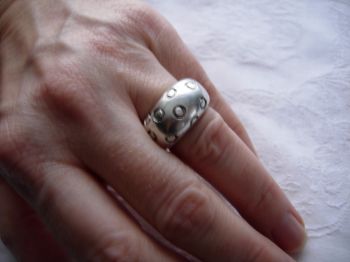 And yes, I am proudly wearing this ring!
I'm looking for a sandcasting workshop now… Next week I am starting a pottery class in Johannesburg. That is something I am really looking forward to. Something I have wanted to do since I was a teenager. I'll keep you posted!