These days I go biking. To get fit, spend calories, the best excuse to eat afterwards. But also to let my mind run wild riding against the wind, between the trees, through puddles,…
We have some lovely days. But other days it just pours rain. And then there are the cloudy days. What will it be? Today was such a day. Dark angry clouds.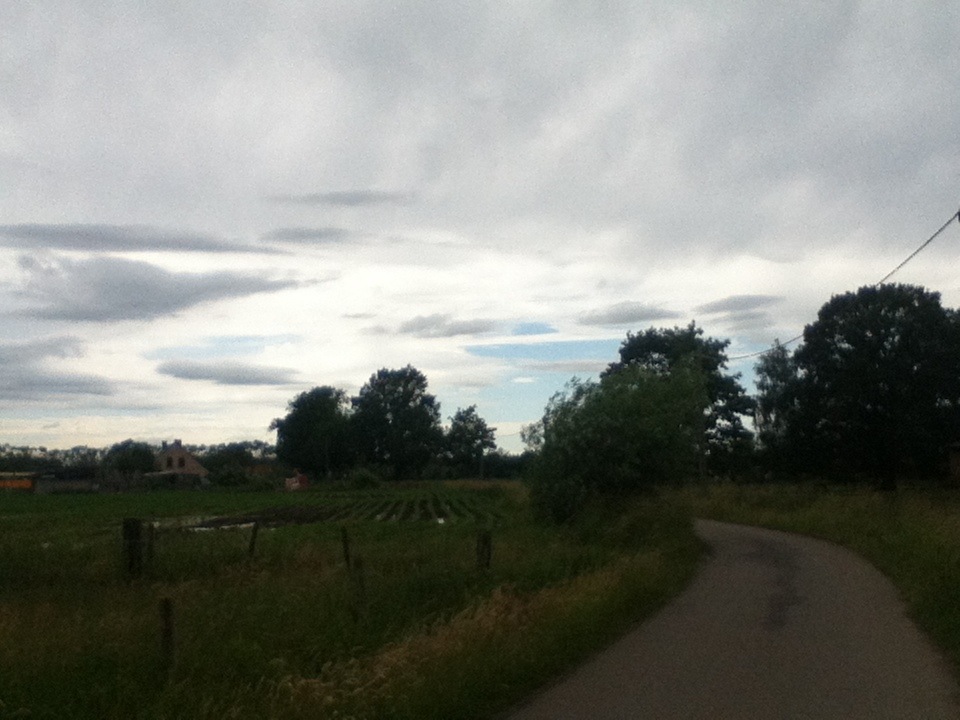 I so wanted to go for a bike ride. Last week I discovered a wonderful route. 6 km along the bicycle path, straight and quite boring between the trees. And then along the river Demer, into the forest, the fields, along farms. Lots of small country roads and dirt roads. It's the season of the wild poppy flower. And there around one bend is a magnificent field of wheat with lots and lots of lovely red poppies.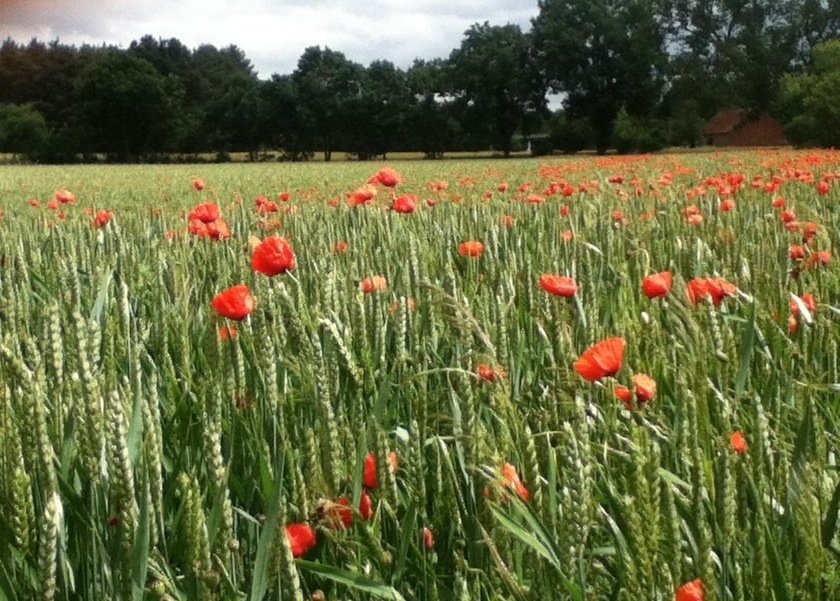 This must be my favourite wild flower. Not only because red is my favourite color. But also because it's beauty is so fragile. You cannot pick them for a bouquet. The petals will start falling. They are just there to be admired. I biked along these fields already 5 times now, 25 km each time, a 1.5h bike ride. The colors just wow me every time.
So I look at the clouds. They are very threatening. Where is the sun? Will I risk it? What is life without taking risk? Do you stay home when it thunders? Does life stop when it rains? Or do you just go on? So I jumped on my bike and I was gone…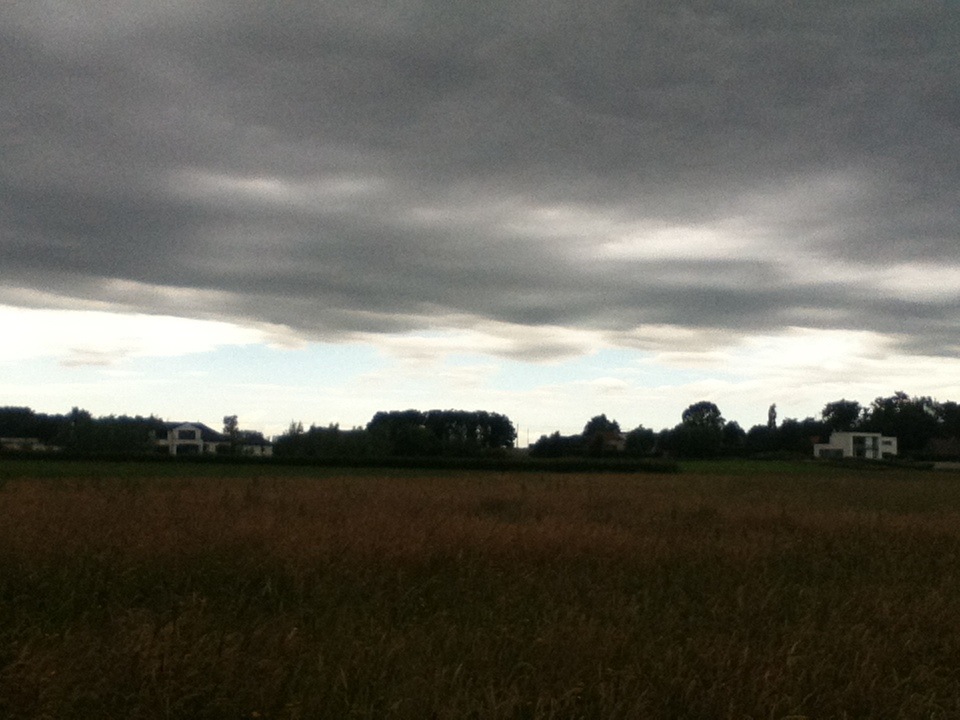 And yes, I encountered a few drops of rain, and a few tears for times of joy and times of sorrow. The dark clouds kept on pressing down, with a ray of sunshine once in a while. Have faith in fate.