and because I seem to have lost some pictures, here is my latest project: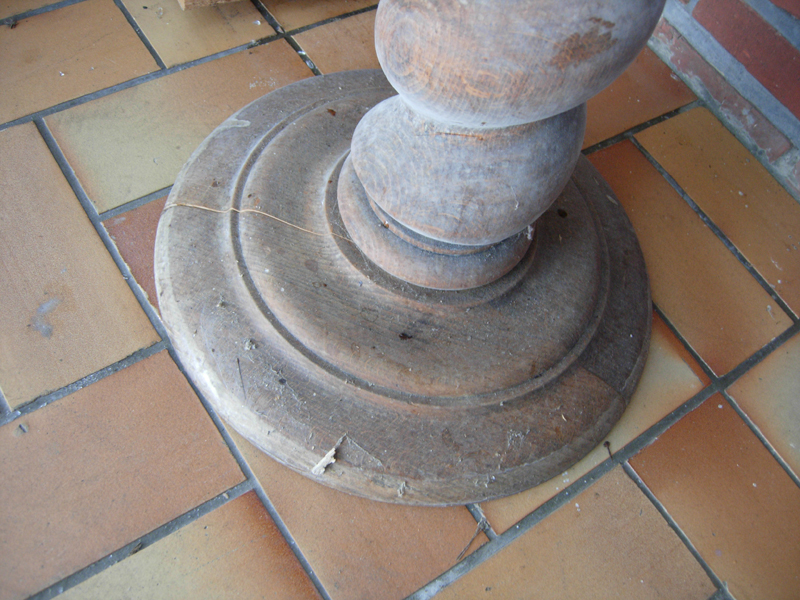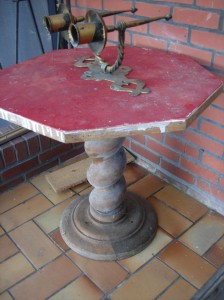 A table I bought a few years ago, and which got sent to the dungeons. That is a low dark humid dusty storage space under my terrace. Mould on the wood. And the foot cracked from the humidity. Thankfully I take furniture making classes!! I took it to class this morning, and my teacher kindly planed the wooden halves, which were a bit crooked because humidity made the wood swell. However the machine to make the holes for the "cookies" was the wrong size. He'll bring his own machine next week. So just painted, distressed and waxed the table while waiting to do that. And put my mini Christmas tree on it.
Tadaaaaa!!: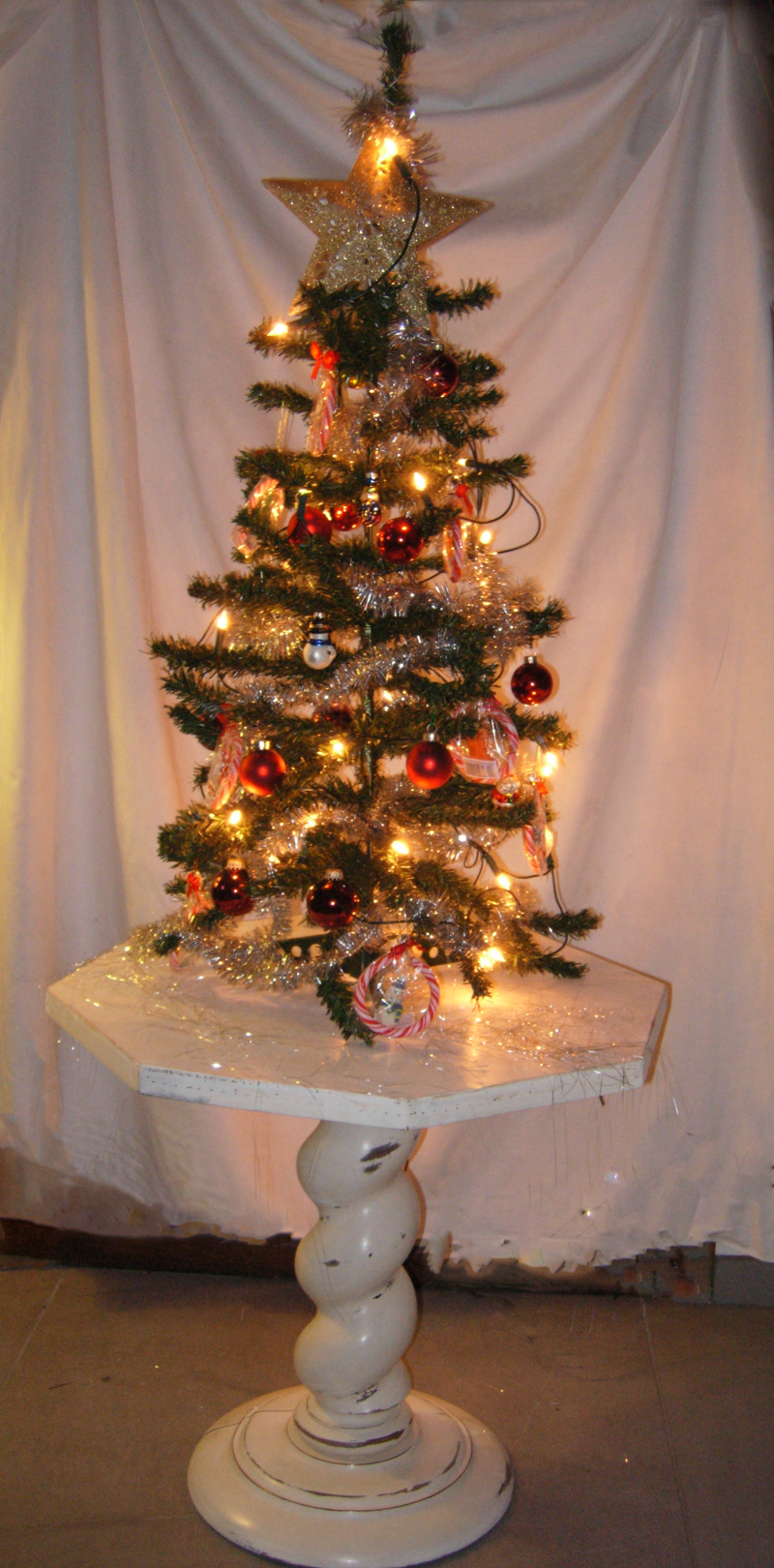 Mini Xmas tree because I don't want pine needles everywhere, and I have too much upcycling furniture sitting around waiting for the next coat of paint.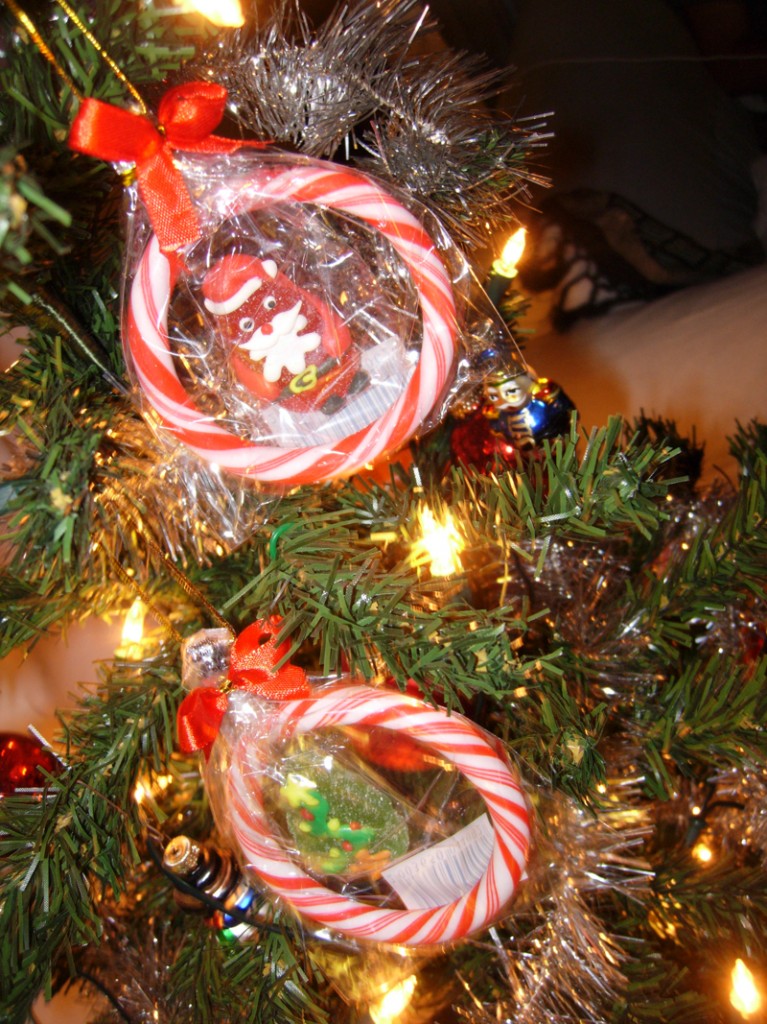 Lovely detail: Xmas candy!
I hope you are enjoying all the Xmas preparations too! Now tomorrow I will get my camera out again, and photograph those projects that are finished and waiting to be seen by you.