"If you have built castles in the air, your work need not be lost; that is where they should be. Now put the foundations under them." Henry David Thoreau
Once upon a time I designed my castle, full of dreams. Encouraged by my friends, I am putting foundations under them. And oh, do they like to remind me: "What's happening to your foundations?!"

A trip to Asia and developing designs
As I wrote in New Beginnings, food and cooking is one of my major passions. And with that goes a nicely dressed table. Traveling gives me the opportunity to do lots of window shopping, visit museums and discover local designs.  The project Isabis Functional Art officially started  in June 2000 with a scouting trip to Indonesia. After some internet research, I found 3 companies who agreed to make some samples, and I would check them out. 5 exhausting days in Jakarta and Yogyakarta, but I was finally doing something! The first set of samples I received felt very weird. The pewter was quite soft (you need to add copper and antimony for strength and castability of tin). You could bend the spoon or knife. The design was not delicate nor nicely finished. The products looked bulky without any detail.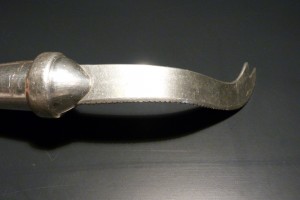 Amazing how you can bend this pewter knife
I ended up discussing with a company that specialises in pewter picture frames. The company president explained the production process, which I will talk about in a different post.  The prices were discussed. As I am not a financial specialist, I did a lot of guessing. Starting from the retail price I had in mind, I had to calculate my margin, the margin for the distributor and shop. Of course, on top of the production cost comes shipping and import duties. A lot of guessing work is involved when you start a business without any experience. But if you want to get somewhere, you have to take some risks. I also had to think about packaging, what type of box, what kind of string, the tag with the brand name and how to care for pewter instructions. A reference on each box as to which design is inside. Something I did not think of with the first order.
Between my first visit to Asia and the actual start of production was about a year. You need a lot of patience! On my next visit to Indonesia during August 2001, my first two designs were being made: Snake and Bubblefish.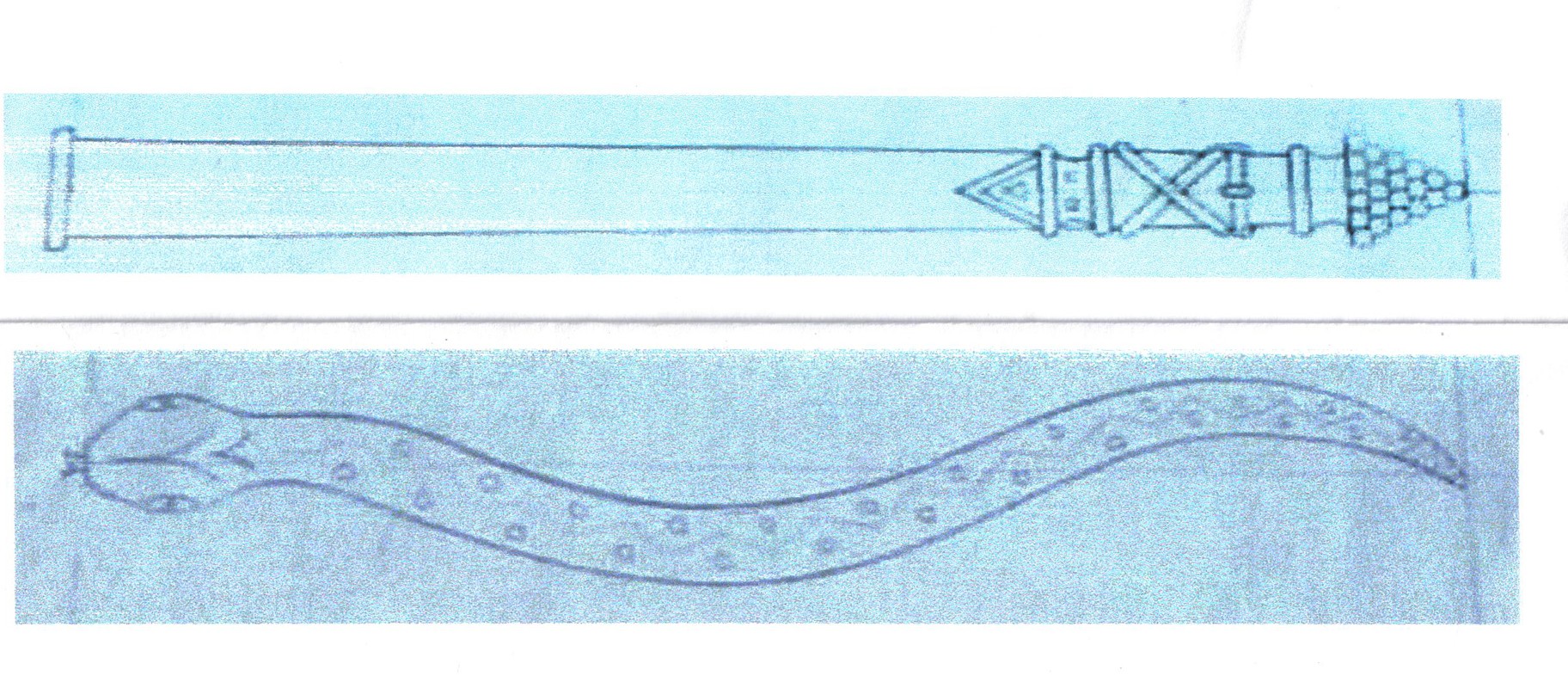 Snake design and Greek design (never produced)
The company president was hesitant about my snake design due to negative connotations in Asia. It would bring bad luck. My European friends however loved it! (and I am proud to say my Chinese zodiac sign is a snake) So I confirmed this to Mr Cho on August 9, 2001. A few more emails were exchanged on the design of the bubblefish, which was not done according to my drawings. Details, but it was not up to him to give a different interpretation of my design!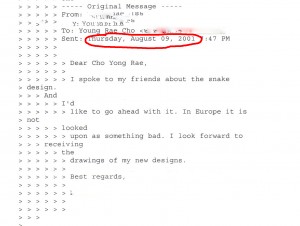 The date for my Snake design is quite important, because in October 2005, working for a German press agency, I did a very exciting discovery. The FT How to Spend it had a cover with Lalique's new collection, the Garden of Eden, with lots of snake designs.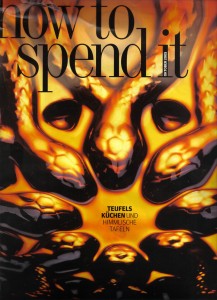 I just felt proud that I , who did not have any designing experience, apart from a creative mind and some drawing talent, came up with an original good quality product.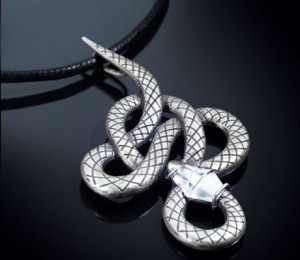 Lalique design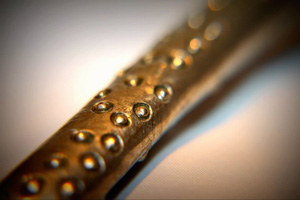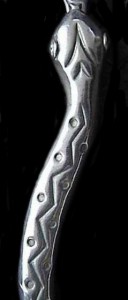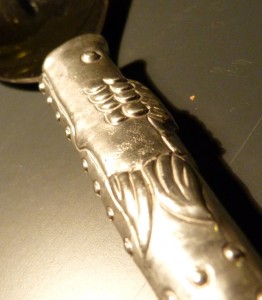 Details of my Snake and Bubblefish designs

Photo credits: my daughter Maxine and my friend Erika
Inspiration
This is the most important part. Even if you have a good manufacturer, if you don't come up with good ideas… This is also the most fun part. Now I have a reason to go window shopping. To buy endless magazines. Visit home decoration shops, department stores. To see what is new. I also check unrelated articles, just for design purposes. Art galeries are good. I look at paintings and sculptures. Books about Lalique, art nouveau, art deco, ethnic art,… The internet is great for virtual galleries. I have a notebook with me at all times, so I can make a quick sketch when an idea pops in my head.
More to come about doing business in Asia, the production process, a trade show in Paris, an offer to work as a designer for a silverware company in Paris. And how I learned silversmithing to be able to make my own prototypes. The past 11 years I have learned that yes, you can build castles in the air. And if you don't have family to help you putting foundations under them, there are always great friends! With this a special thanks to Alison, Anne-Marie, Chris, Angie, Priscilla, Erika who have always encouraged me to continue. And still do…