This is the beginning of a blog where creativity matters. Creativity touches every aspect of our life and makes it more interesting. So I'd like to start with what holds a special place in my heart:
ARCHITECTURE
One early morning, a time of insomnia as I do not like getting up early, I was watching a 6 am program on Oscar Niemeyer. At that time I was taking some interior design courses. This famous architect had just turned 100 and was still doing a a job he loved. What a life! But what caught my attention was one phrase: "Architecture is surprise." And what lovely surprises his buildings are.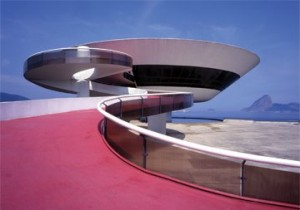 I love the red curved road that leads up this beautiful saucer shaped museum, the Niteroi. Now every time I see a fascinating design (and Zaha Hadid pops in my head) I think of this phrase. I love surprises!
RECYCLE DESIGN
Recycling meets design. How fascinating! There are so many examples. But my favourite when I had to design a recycled piece for school was Piet Hein Eek, best known for his intricately composed scrap wood furniture. With 9 m3 of scrap and reclaimed wood I picked up for free after the closing of a shop in Brussels, I can steal some ideas from his site. The owner of this shop could not bear the thought of all this wood, scrap wood, decorative panels, etc going to be burned at the waste processing plant.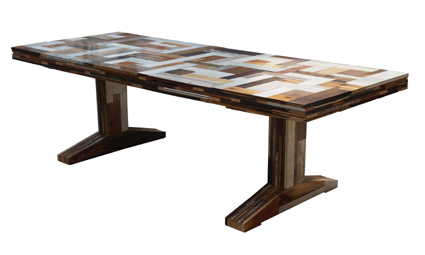 I just love this table. It is simple and sturdy. A puzzle of scrap wood pieces. The high gloss finish gives it a very luxurious look. Wouldn't you like to have this in your home?
FOOD
Anyone who knows me, knows my passion for food and cooking. Once upon a time I lived on the French Riviera with my rich ex. We used to check out a Michelin star restaurant at least once a year. And I was famous with his international clientele, and our friends, for presenting the most delicious meals on the table. One of my favourite cookbooks is "Entertaining in the French Style" by Roger Vergé who runs the Moulin de Mougins.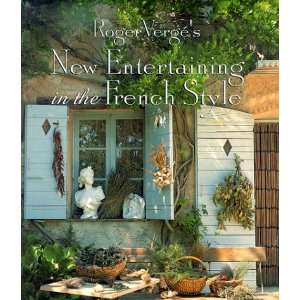 Our most favourite summer dessert is the "Clafoutis aux Fruits Divers" with as choice of fruit the apricot. The lovely tangy flavour of apricot combined with sweet almond is just fabulous.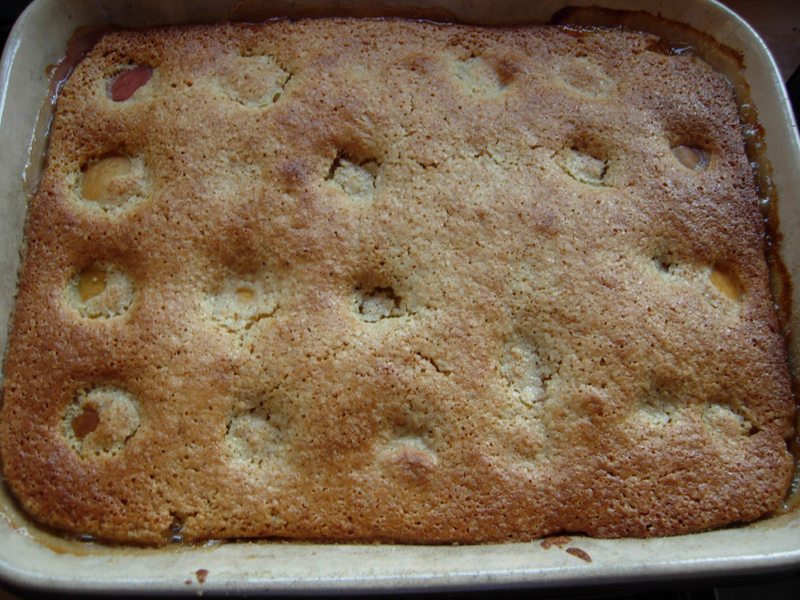 One summer I had the pleasure of dining at Roger Vergé's restaurant, but the pleasure of recreating these delicious dishes from his cookbook are eternal!
TRAVEL
"He who would travel happily must travel light." – Antoine de Saint Exupéry
Of course I love travelling! My blog is named the Eternal Traveler for a reason. Ever since I was a child, I have loved discovering new places, new people. It makes you so much richer.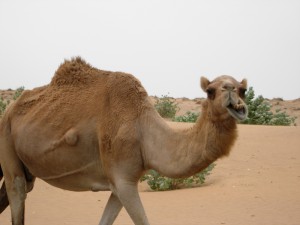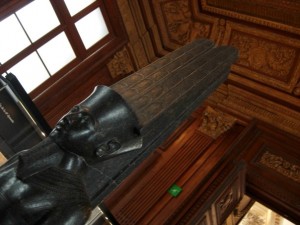 But as time goes by, traveling takes on a new meaning. We travel through life. Sometimes we boarded the wrong plane. Chose the wrong destination. But most of all, we realize we are taking too much luggage with us on this trip. What is this voyage about? After having moved for the umptieth time (I can count over 20 addresses in my life time), packing and unpacking too many boxes, trying to find a spot for my "precious" furniture, I just think: Why do I have all this stuff? Who do I have to impress? No one! My friends don't care about my 18th century Normandy armoire, nor do they care about my golden earrings with 100 diamonds. They might admire this. But if I don't have it, they still are my friends (at least I hope so!) So why am I still lugging all this stuff around? My conclusion is: to travel happily, one must travel light. New beginnings also means getting rid of old stuff. And while I am preparing myself for the next destination, I will be doing exactly this.
LIFE & MONEY
"Those who are incapable of committing great crimes do not readily suspect them in others." – La Rochefoucauld (1613-1680) French author and thinker
This is one of my favourite quotes, and one that has affected my life most. It's on the home page of a friend's website about financial crime: Thinking about Crime . Having lived in Monte Carlo for too many years, I have seen financial crime from too close. The innocent, naive young woman I was then could not see beyond this façade. And finally when the pieces started falling together, my world fell apart. The crash was very hard. I've come a long way since. The comfort of talking to caring people like Susan have helped me a lot. Even more today, with this big financial crisis, people are blinded by money. And some will do anything to get it. Yes, being creative with money is something else! But lots of people just don't realize what they are doing is really wrong. Because no one has ever told them before. In a way our values are what we are taught, whether they are right or wrong. And it is through personal life experiences that we may find the right path and the right values. I recently told Susan she should write a book for children on financial crime. Reach them at a very young age. And who knows, the world might be a better place with more responsible people…
Growing older is an eye opener. Life gets more important and money less. For those of us who are on the right path, we realize happiness is in surrounding us with people who see us and hear us. And for the blind and deaf: good bye and good luck!
So now that I have poured out a bit of my heart to you, I hope I can entice you to read about new exciting adventures in Design your Life! to follow. It will be design on every level, from creating stuff to creating a great life.